Inside Fintech - Seoul -

Day 1 - Thursday, December 8th, 2016
Keynote:
The Internet continues to evolve towards bringing up a 'hyper-connected society' in which everything - people, processes, data, values - is connected to the network, and the technologies triggering digital innovation practiced by global leading companies and startups are reorganizing the current industrial system with a new paradigm. In given circumstances, financial companies pursuing digital innovation should be paying attention to the Distributed Ledger Technology (DLT) and Digital Currency as a breakthrough in forming a new financial platform to effectively transfer and exchange values. We'd like to share our blueprint for the digital future, a new global business model based on DLT specifically.
Alipay, WeChat, and UnionPay Overseas:
In two short years, Alipay and WeChat Pay have become a virtual duopoly in online payments in China. Now both are aggressively moving into offline payments and putting up a challenge to state incumbent UnionPay. Like other payments companies, they have been losing money on payments in the hopes of making it up in investment activities and data exploitation. Already, they are offering data-driven advertising in their payments systems. Will the strategy work? Is it sustainable? And as Alibaba, Tencent, and many of the other 250+ third-party payments companies in China invest overseas, will the business models change?
In this session the speaker will focus on how this technology will bring real business benefits to different industries, in particular the banking and financial sector. It will cover some of the use cases currently deployed and look at innovative ways the technology may enhance our daily lives in the future.
Summary: Over the past couple years, many fintech entrepreneurs have predicted a world in which financial infrastructure will follow the development of social media applications. These entrepreneurs have learned the hard way that the mantra "move fast and break things" does not work in the world of highly regulated financial products. There are reasons for why market structures and laws exist the way they do in the financial industry and this presentation will discuss a few of them and where developments in financial infrastructure may be headed.
Track 1:
Simon Dixon, CEO BnkToTheFuture.com will give a brief history from the birth of Bitcoin and Blockchains through to today's central bank issued digital currencies and everything in between. Hear Simon's forecasts on the future of Bitcoin, Blockchain, banking and where he believes we are going next.
Track 2:
A decade ago, queuing for an hour at the bank was a normal experience for most of China's retail consumers. Poor customer service and lack of competitive choices meant that very few customers would actually switch their financial services provider on the basis of their customer experience. Today that has changed completely. With online payment platforms like WeChat Pay and Alipay, digital payments are a reality for customers. Financial product distribution platforms like Lufax and CreditEase make it incredibly easy for customers to invest their money. All of this presents stark challenges for China's traditional players who risk losing marketshare and revenue to this new swathe of fintech upstarts who have radically changed customer expectations. In this engaging session, Zennon Kapron of Kapronasia will look at some of the key market trends that are driving this shift in industry expectations including looking at how new fintech upstarts are redefining the industry and the changing expectations of China's millennials. We also look at the options for traditional players and recommendations about how they can improve their own customer experience and protect their customer base as well as the implications for other markets as China's tech giants continue their international expansion.
Track 1:
After a general overview of the Blockchain and its use cases in Fintech, Marco Streng will provide some insights into the Digital Currency ecosystem, as well as into investment opportunities in cryptocurrency mining."
Track 2:
For over a hundred years, the music industry has grown from the premise that the Intellectual Property system is the way to go for monetization. But as other industries thrive from new technologies, the music industry has (and is still) taking a beating by relying on a bureaucratic and archaic system developed before the advent of electricity. PeerTracks is no mere music start-up, it is a technology company hell bent on changing the underlying infrastructure of the music world by leveraging blockchain technology for everything from payment splits to grassroots talent discovery and promotion. Although this new model focuses on the music industry, it can be applied to any type of content that currently needs to rely on advertising and/or subscription fees. Will the middlemen being cut out of the supply chain put up a fight or will they pivot their business models in order to embrace this third way to monetize?
Track 1:
Blockchain rises like a hot potato in Fintech industry but many people take it too difficult to graspits idea and operating the system. The features in this presentation are, episodes and issues of remittance service based on blockchain technology. In addition to this, one of significant subjects is how the global payment gateway system successfully innovate current difficulty in payment processes. Bitjournal is a community website which provides international blockchain and fintech news. It delivers direct ideas of experts and current situation of cryptocurrency and fintech industry. The blockchain technology and its applications into various fintech services will be addressed as well.
Track 2:
As of Feburary, 2016, the number of Saysung Pay users exceeded 5 million in South Korea and US with the payment amount of over USD 500 million. Considering previous failures in mobile payment services attempted by numerous credit card, telecommunication or mobile manufacturing companies, this figure shows to be a success. In this session, the success factors will be addressed with Samsung Pay's continuous efforts to set brand-new standard in worldwide mobile payment platform.
Wallets form a critical component for bitcoin payments. Wallets are required to send or receive bitcoin payments. There are many different types of bitcoin wallets, each with relative advantages which make each wallet suitable for a specific category of user. Attend this session to understand the internals of bitcoin wallets and the industry wallet ecosystem in depth.
For centuries people have relied on governments to be the authority and certifier of notarizations, often with inefficient systems. With the blockchain's invention, a more efficient, cost-effective and quicker system can be administered. Blockchain-based notarizations have the option to be certified by third parties and can be branded, transferable, and updatable. These have many use cases such as making property titles or digital blockchain licenses or combating counterfeit products, identity fraud, and more. We will discuss how Apostille offers these working solutions and provide a live demonstration using the NEM and Mijin blockchains.
The Session Description will be available shortly.
VISIT EXHIBITION
END OF DAY ONE
Inside Fintech - Seoul -

Day 2 - Friday, December 9th, 2016
Keynote: Opening Keynote speech:
As the first investor in the entire Bitcoin and blockchain ecosystem, Roger will cover the reasons that compelled him to leave his very successful company to get involved with Bitcoin full time. Those reasons include the many ways in which Bitcoin will bring greater economic freedom to the world, and why economic freedom makes everyone better off. He will also cover the specific advances that have been made within the crypto currency ecosystem over the last eight years. Be sure to attend his presentation to learn about the history of Bitcoin, where it is going in the future, and the changes to the world that it is about to bring.
Panel Discussion:
The Session Description will be available shortly.
Recently, it becomes widely accepted that mobile devices are the most frequently used and most significant method for financial services. Moreover, current technological progress in digital devices leads to non-financial companies' entry into the financial market. It is possible because these companies' advanced digital technologies make it easier and cheaper for customers to handle their financial concerns. Especially, in the payment market, the degree of change is more significant and stronger. Traditionally, credit card has been one of the most vital methods of payment in South Korea, and Shinhan Card have kept the top position in the credit card industry in terms of sale volume. However, considering recent changes in business environment mentioned above, Shinhan Card makes a big decision to keep its competitive position in the market. It is changing its identity from a credit card company to a mobile platform enterprise closely related to people's life. It is the new vision of Shinhan Card about new mobile business model. Shinhan 'FAN', representative mobile platform of Shinhan Card, is the core product to realize company's new vision in the mobile centered payment market. This session would target to share the new vision of Shinhan Card, and introduce Shinhan 'FAN' itself and its history of progress.
How OKCoin and OKLink are building the world's largest Blockchain enabled platforms and our view on the future of our global financial system. When will value flow like water and what does it mean for consumers and businesses?
Track 1:
This session will cover the present and future of blockchain technology and its tremendous impact not only on financial system and several global corporations but worldwide economy, politics and culture. Blockchain 1.0 brought about a destructive financial innovation converting previous analog money-oriented financial system into a new digital financial system led by digital money. Further, blockchain 2.0 developed its versatile application and flexibility with decentralized smart contract technology. This leads not only brand-new smart money as programmable money but new financial service businesses as P2P crowd funding and smart property. The lecturer, Hoh Peter In, will define blockchain 3.0 and explore the risk and opportunity about which this disruptive technology can bring in politics, economy, culture, medicine and financial industry. Currrently, blockchain technology has evolved into a backbone platform which enables a decentralized, horizontal financial system.
Track 2:
The digital identity creates a unique discussion with regards to the blockchain. Could blockchain be the backbone of a common digital identity system? Blockchain digital identity can't be hijacked by any servicebecause thesystem defines the ownership based on the possession of public-private key pairs, just like that of coins on cryptocurrency.This talk covers the overview of existing identity services and introduces Coinplug's OPSignblockchain identity service, which attractslots ofattentionfrom financial institutions and IT companies.
Track 1:
Financial technology companies are some of the most innovative businesses in the world, and regulators around the world are trying to stay on top of all their innovative offerings. Has innovation outpaced their ability to do so? Are the regulators exercising the proper restraint, or are they overreacting and stifling innovation? This session will explore those questions.
Track 2:
Creating a future of decentralized digital money is not easy. Real money is at stake and there are many actors (good or bad) with conflicting ideas in a landscape of very little regulation. How will the good ideas survive? We will discuss the value of digital scarcity, the importance of decentralization, the network effect, the problem of achieving community consensus, political pressure, alt coins, and how these factors relate to scaling
Track 1:
The fintech rally has legs all the way to 2050. The next generation of investors not only prefers Silicon Valley to Wall Street. It needs Silicon Valley because of the growing void of human capital in the financial services industry. Unfortunately, some innovators with truly amazing technology are tethered to legacy business practices, missing opportunities to create client experiences that disrupt the status quo. In Boom or Bust, I'll explain why the fintech rally is here to stay and describe five chronic problems that still plague investors. Norb Vonnegut Author of The Dirty Little Secrets of Money
Track 2:
Banks often charge exorbitant fees sometimes up to 20% for $200 remittance - A punishing burden for poor overseas migrant workers and their families back home. Remittances have the potential to lift them out of poverty but the inefficiencies in today's remittance system drain away much of their benefits. Fortunately, bitcoin is now becoming a disruptive force in global remittance market, making remittance faster and cheaper, even enabling micro-remittance and removing black market demand. The speaker will also discuss challenges and regulatory risks surrounding bitcoin-enabled remittance businesses.
The discussion will provide a historical perspective on the origins of blockchains including their fundamental components. It will address why one would use a blockchain and the current state of the technology today, specifically Ethereum and smart contracts. The fundamental blockchain concepts such as identity, reputation, immutability, and security will be highlighted in a live demonstration of a credit risk application which uses a two counter-party total return swap to highlight collateral management and regulatory compliance.
Speakers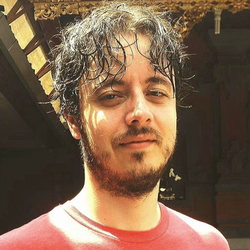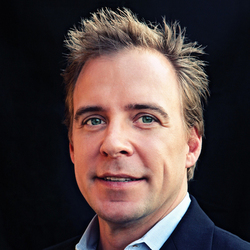 Recently, most Fintech company offer very reasonable mid-rates through its differentiated evaluation algorithms and automated diversification for minimizing the investor's risks. In this session, we'll begin with a look at international and such domestic P2P financing status, introduction of Korea P2P finance association where its CEO heads, how they work to protect the investors and the future of Korea P2P finance industry.
End of Inside Fintech 2016